We always start with the "why"
Yes, we believe in competitive pay, benefits and perks, but it is our purpose that drives us. Solvista Health is a workplace for bold individuals who understand that each of us has unique gifts to contribute, and that we can all be leaders in our own right. Our communities span four of Colorado's most beautiful counties and embody a small-town spirit of innovation, meaningful relationships and, oh yes, no traffic.
We are one of the largest non-profit organizations with locations in Salida, Buena Vista, Leadville, Westcliffe and Cañon City.

As a rural community behavioral healthcare provider, we know that the commitment and dedication of our employees is the backbone of the excellent care we have been providing for more than 56 years.

World class hiking, mountain biking, rock climbing, skiing, snow shoeing, whitewater rafting, kayaking, stand-up paddle boarding, fly-fishing and hunting are just a few of the activities enjoyed in our region.

We invest in the health and wellness of our clients and staff alike; no better place than the Colorado mountains to get the job done.

Having worked at Solvista Health for over 18 years, I have seen many changes here and in our industry. The current leadership and employee team is one of the best I have ever worked with. I feel there is a great amount of respect among us and everyone's input is valued and considered. I am not aware of any other community behavioral health center that involves its employees at such a high level of decision making. The current employee culture reflects that having fun and taking care of yourself is as important as taking care of our clients.

Desiree Lipka, LCSW
Clinician, Disaster Coordinator, MHFA Instructor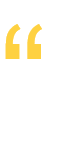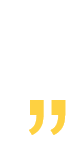 Working at Solvista Health for the past two and a half years has allowed me the opportunity to grow in a new career that I never pictured for myself. Throughout my time here, I've received nothing but support from my supervisor and those who have been in this field for much longer than I have. Every day I wake up knowing that I get to help people toward their recovery, and I get to do it while working alongside some of the most caring people I have ever known. This gets me pumped up and ready to make a positive difference!

Brandon Hopper, BA
Employment Specialist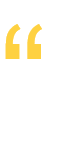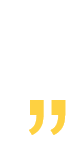 From the moment I stepped in the building I was met with friendly smiles and helpful attitudes. There is a huge spirit of teamwork and service to our community. Our administration fits into this culture, as well. Self-care is also of utmost importance at Solvista because of the challenging work we do! We have competitive benefits and paid time off that are better than anywhere I have ever worked. With the support of Solvista Health and the mentors I have here, I aim to complete my MSW-Master's in Social Work at Rutgers University this year.

Cresta Ebenstein BS, MCJ, MSW-Candidate
Care Manager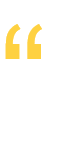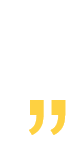 In my work, I enjoy empowering people and normalizing the challenging issues they face on a daily basis. All individuals deserve to be reminded that they are special and have a contribution to make, that's what we do at Solvista Health.
I feel valued by this organization and love working with people who are passionate about helping others make positive changes in their lives. I can stop anyone in the hallway and ask for help and they are supportive.

Rose Martinez, MSW, CAC III
Clinician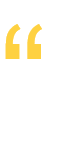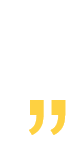 What are our values?
Our Values Statements were crafted based on input from our entire staff. They are the principles by which we serve our communities every day.

All Are Valued
We strive to create a better everyday life for our clients and staff and believe that everyone deserves the opportunity to attain their highest level of health. We are in this together and maintain an environment rooted in kindness, respect and equity for all people.

We Are Innovative
Each day is an opportunity to design new solutions. We take calculated risks because we are committed to learning in both success and failure. Systems matter, but we strive to be adaptable and responsive to meet the unique needs of our communities.

Communication Is Key
Our communication and decision-making is multi-directional and multi-disciplinary. It promotes a culture of deep respect, inclusion, transparency, patience and direct conversation. We strive to make meaningful connections every day.

We Choose Happiness
We are a relentlessly optimistic bunch. Pretty funny, too! We are grateful for the privilege to serve our communities and effect positive change in the lives of those who seek our help. The nature of our work is hard. Keeping balance in life is critical. It is our shared responsibility to choose happiness for ourselves and to inspire it in others every day.

Integrity Above All
We keep our promises and do our work the right way. Execution matters. This is a workplace reserved for humble doers with a fully functional moral compass. We eagerly pursue self-improvement and always think sustainably with the goal in mind that our solutions and decisions will outlast us as individuals.
---
---
Employee benefits
Insurance coverage
---
Life insurance
Medical and behavioral health
Dental
Vision
Deductible reimbursement plan
6% employer match retirement 100% vested after just one year
Disability insurance
Flexible spending plans for health, dependent, and elder care
Vacation & Education
---
Generous paid time off benefit
10 paid holidays
Sick time bank beyond PTO
Solvista Health offers internships for master's level students in the behavioral health field
Progressive skills enhancement training
Reimbursements
---
Monthly stipend for fitness club membership
Discounted membership for Crossfit Cañon City
Clinical licensure reimbursement
Loan Forgiveness
---
Student loan repayment programs available through:
National Health Service Corps
Colorado Health Service Corps