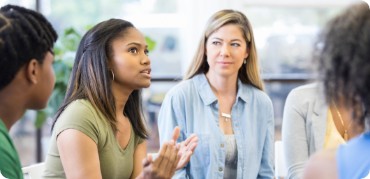 Solvista Health offers the most comprehensive menu of mental health services available in the region, with exciting new programs beginning all the time. We work with you from day one to understand your needs and match you to a treatment team that can provide as much, or as little, support necessary to help you meet your recovery and wellness goals.
Your care plan will be personally customized and supported by our experienced, expert team. Our goal is to always put you first.
Call now to make your appointment for care:
Services are available in-person at our numerous
locations or online through secure video telehealth.