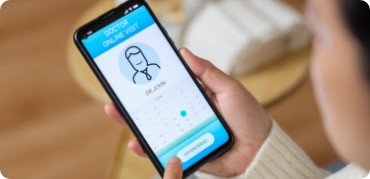 Solvista Health offers both child and adult psychiatric services to include psychiatric evaluation and medication management that complement our behavioral health programs.
After you have seen a clinician, you and your clinician may determine that a consultation with a psychiatric prescriber is appropriate. The clinician can make a referral to the psychiatric team who will make sure they have the appropriate records before scheduling the psychiatric evaluation. Medication may or may not be prescribed depending on the individual's needs.
Appointments with psychiatric prescribers are available by televideo which means that you will talk to your provider using audio and video equipment over a secure internet link.
Call now to make your appointment for care: