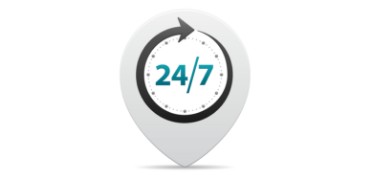 Our 24-hour, 7-day a week crisis services offer behavioral health evaluations and interventions along with a wide range of other supports. Services are offered at the clinic and also in the community, providing emergent care in the least restrictive environment. Crisis assessments can be conducted face to face or via telephone.
To reach crisis services from any of our four counties (Custer, Chaffee, Fremont or Lake) call Solvista Health at,
Mobile Crisis Response
At times, it's best to have crisis needs evaluated in person. Our Mobile Crisis Response Team is available 24/7/365 to respond at a person's home, at one of Solvista's clinics such as the Regional Assessment Center, or another location in the community.
Co-Responder Program
Solvista Health partners with law enforcement and first responders to provide mental health professionals who work with their team. Co-response teams are deployed through dispatch to answer calls in the community involving mental health issues.
Regional Assessment Center
The Regional Assessment Center (RAC) in Salida is a place where people, regardless of where they live in Colorado, who are experiencing a mental health or substance use crisis can find help. We will work with an individual and members of their support system to determine immediate needs and the right services.
More information about the RAC coming soon!