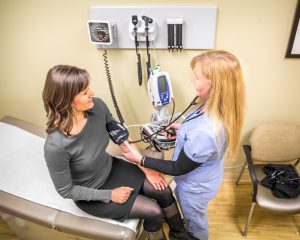 Our goal at Solvista Health is to help the people we serve achieve whole person wellness.  The Solvista Health Primary Care Clinic specializes in patient-centered, comprehensive and preventative healthcare for the entire family.  Our primary care is delivered in an integrated setting with mental health, behavioral health, and wellness components available.  Our dedicated providers seek to maintain a strong, personal provider-patient relationship.  We value the trust our patients place in our practice and provide high-quality management of the healthcare needs of each patient.
Our nurse practitioners and medical assistants work side by side with mental and behavioral health staff to place an emphasis on whole-person wellness and maximizing quality of life. Every patient has unique needs and our clinic's integrated care services are designed to support all aspects of physical and emotional health.
We are proud to serve Cañon City and surrounding areas.
Our hours of operation are Monday through Friday, 8 am to 5 pm with expanded hours on Thursdays.
Call 719-275-2351 for more information or to schedule an appointment.