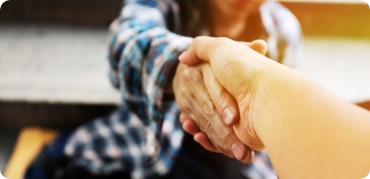 At times, it's best to have crisis needs evaluated in person. Our Mobile Crisis Response Team is available 24/7/365 to respond at a person's home, at one of Solvista's clinics such as the Regional Assessment Center, or another location in the community. Call Solvista Health, 719-275-2351, to access crisis services and the team will determine the best location for your evaluation. The Mobile Crisis Response Team serves Chaffee, Custer, Fremont and Lake Counties.
What you need to know about Crisis Services:
Crisis looks and feels different for each person. Therefore, a crisis is defined by the individual.
Our team provides in-person response to wherever the individual is in crisis.
Crisis Services are available to all individuals regardless of insurance or ability to pay.
Master's level clinicians and trained peers provide mental health evaluations, interventions, safety planning, and/or coordination of care and services based on individual need.
The goal of our crisis team is to provide support, de-escalation, coping strategies and connection to ongoing support or services.
Post-crisis follow up is provided.
Regional Assessment Center
The Regional Assessment Center (RAC) in Salida is a place where people, regardless of where they live in Colorado, who are experiencing a mental health or substance use crisis can find help. We will work with an individual and members of their support system to determine immediate needs and the right services.
Call now to make your appointment for care: