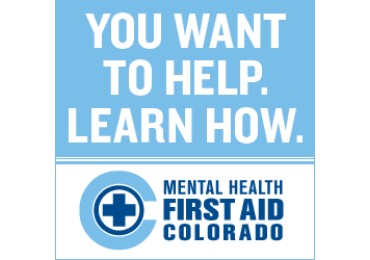 Mental Health First Aid
Solvista Health has been providing MHFA training for more than a decade and has trained hundreds of community members. The goal of Mental Health First Aid is to increase mental health literacy. Like CPR training helps a non-medical professional assist an individual following a heart attack, Mental Health First Aid training helps an individual who doesn't have clinical training assist someone experiencing a mental health crisis.
Participants in the training learn the risk factors and warning signs of specific illnesses such as anxiety, depression, psychosis and addiction; engage in experiential activities that build understanding of the impact of illness and learn information about treatment and support.
MHFA is an 8-hour course. If you would like to host a MHFA course for your organization or group, call us at 719-275-2351.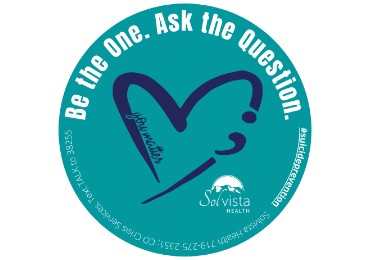 Suicide Prevention Training/Question, Persuade, Refer
At Solvista Health we believe that each one of us can Be The One to start a conversation that can help someone who is considering suicide. Sometimes just asking the question, "Are you thinking about suicide," can be the personal connection someone needs to open up or seek help.
As part of our commitment to bring awareness and education to our local communities to help reduce suicide we have invested in training instructors to provide the Question, Persuade, Refer (QPR) course. The QPR mission is to reduce suicidal behaviors and save lives by providing innovative, practical and proven suicide prevention training. We believe that quality education empowers all people, regardless of their background, to make a positive difference in the life of someone they know.
The QPR course is an in-person training that is approximately 1.5 hours in length. If you are interested in hosting a QPR course at your organization, contact us at 719-275-2351.
Free Online Screenings
Mental health is a key part of your overall health. Brief screenings are the quickest way to determine if you or someone you care about should connect with a mental health professional. This program is completely anonymous and confidential, and immediately following the brief questionnaire you will see your results, recommendations and key resources.
Call now to make your appointment for care: