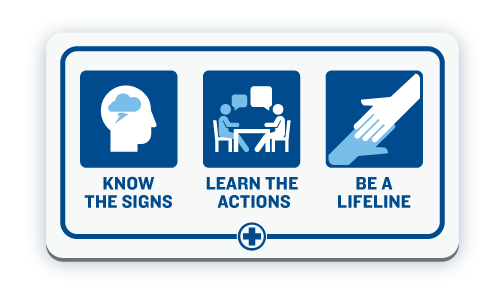 The goal of Mental Health First Aid is to increase mental health literacy. Like CPR training helps a non-medical professional assist an individual following a heart attack, Mental Health First Aid training helps an individual who doesn't have clinical training assist someone experiencing a mental health crisis.
Participants in the training learn the risk factors and warning signs of specific illnesses such as anxiety, depression, psychosis and addiction; engage in experiential activities that build understanding of the impact of illness; and learn information about treatment and support. Courses are offered specific to adults and youth.
Contact your local Solvista Health office for information about the next MHFA course in your community.