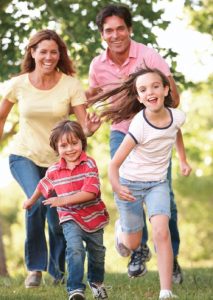 Early Childhood Mental Health Specialist
The goal of the Early Childhood Mental Health Program is to provide mental health services to young children, birth through 8 years old. At Solvista Health, we understand this age is a crucial time in a child's development and strive to make our services easily accessible to families.
Employment Options
Employment Options helps people with a mental illness access and succeed in the competitive employment market. At the same time, employers are provided with access to motivated employees and extra support from Employment Options Specialists. The program goal is to provide full access to employment by offering individual support services for people who have historically been excluded from employment.
School-Based Services
Solvista Health provides consultation and liaison services within the school setting to students and their families. Direct therapeutic services at the school may also be available depending on the individual's needs. Clinicians are also available to offer Mental Health First Aid training to school staff members.
Wraparound/Strong Families…Strong Futures
The Wraparound Program works to improve the lives of children and families with complex needs. Families work with a Wraparound facilitator who helps organize a team of natural and professional supports to work together and integrate ideas into a plan that is primarily family driven.
Call now to make your appointment for care - 719-275-2351