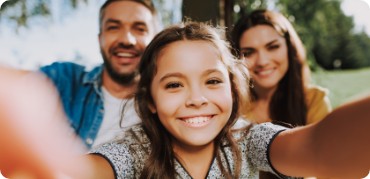 Early Childhood Mental Health Program
The Early Childhood Mental Health Program provides mental health consultation to caregivers of young children, birth through six years old. At Solvista Health, we understand this age is a crucial time in a child's development and our goal is to help improve the child's social-emotional environments.
ADHD Assessment Services
Attention Deficit Hyperactivity Disorder (ADHD) Assessment is a process to ensure accurate diagnosis of ADHD and provide caregivers with accurate information about ADHD. Parents attend an educational session after which they can choose to pursue further assessment.
School-Based Services
Solvista Health provides consultation services in schools throughout our region to students and their families. Direct therapeutic services at the school may also be available depending on the youth's needs.
High-Fidelity Wraparound
The Wraparound Program works to improve the lives of children and families with complex needs. Families work with a Wraparound facilitator who helps organize a team of natural and professional supports to work together and integrate ideas into a plan that is primarily family driven.
Call now to make your appointment for care: