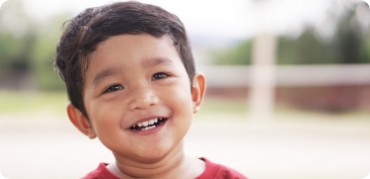 The Early Childhood Mental Health Program provides mental health consultation to caregivers of young children, birth through six years old. At Solvista Health, we understand this age is a crucial time in a child's development and our goal is to help improve the social-emotional environments in early childhood learning centers and in homes.
Early Childhood Consultation
Assessment and Services that may be included:
Developmental Screening – Screening can help detect potential social-emotional, health and developmental difficulties early on.
Developmental Assessment/Evaluation – Developmental assessments are completed using parental insight, teacher observations and the child's records. The assessment will aid in the discovery of learning, developmental and other delays and can be used as a guide for future actions.
Consultation – Consultation services are individualized according to the person, situation, and need. They are collaborative in nature and provided by a professional with expertise in early childhood mental health. Consultation is provided in a natural setting for the family or child such as the home or early learning environment. Consultation is also provided to early care and learning providers.
Parent Services – Early Childhood Mental Health Specialists (ECMHS) provide training to parents in a group setting or one-on-one coaching either in the community or in the home. The Specialists can help bridge the gap between the educational setting and the home.
Child First
Child First is an early intervention, intensive in-home service for children ages 0-5 and their caregivers. Child First services are provided using a team-approach with a mental health clinician and a family support partner. Child First's mission is to help heal and protect children and families from the effects of chronic stress and trauma by fostering strong, nurturing, caregiver-child relationships. The approach promotes adult capacity and connects families with needed services and supports.
Call now to make your appointment for care: