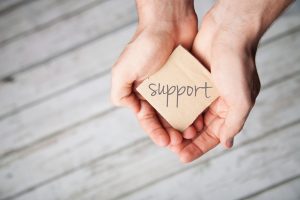 Call now to make your appointment for care - 719-275-2351
Assertive Community Treatment (ACT) is a variety of services provided by community-based, mobile mental health treatment teams. The mission of the ACT is to promote, develop and support high quality services that help improve the lives of people diagnosed with serious and persistent mental illness.
A team is comprised of professionals whose background and training include social work, rehabilitation, counseling, nursing and psychiatry. Among the services ACT teams provide are:
Case management
Initial and ongoing assessments
Psychiatric services
Employment and housing assistance
Family support and education
Substance abuse services
Other services and supports critical to an individual's ability to live successfully in the community
Individuals served by ACT have a serious and persistent mental illness or personality disorder, with severe functional impairments. Usually these are individuals who have avoided or not responded well to traditional outpatient mental health care and psychiatric rehabilitation. Persons served by ACT often have co-existing problems such as homelessness, substance abuse problems or involvement with the judicial system.