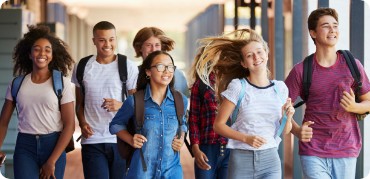 Solvista Health provides consultation services in schools throughout our region to students and their families. Direct therapeutic services at the school may also be available depending on the youth's needs.
Services may include a comprehensive strengths-based mental health assessment. Mental health interventions that are recommended as a result of the assessment will be offered either by the school-based specialists or other providers, as appropriate.
Recommendations may include individual, group or family therapy; parenting support and training; High-Fidelty Wraparound; child psychiatric evaluation and care.
These services may be provided in the school, the community, or at Solvista Health. Case Management and consultation will occur as needed within the school system and other community entities. Mental health services such as consultation and direct evaluations, either in the school setting or at Solvista Health, are available on an as-needed basis.
At Solvista health, we believe the involvement of a supportive adult (parent/guardian/caregiver) in a young person's mental health care is important to help achieve the best therapeutic outcome. Family therapy, along with individual therapy, are key components of mental health care for children and youth. Colorado State law allows students 12 years and older to seek and consent for behavioral health services on their own. In these circumstances, the clinical therapist will provide supportive services in addition to encouraging the youth, when appropriate, to involve a supportive adult (parent/guardian/caregiver).
Call now to make your appointment for care: